Thanksgiving and Black Friday
It is that time of year again! We sit around the table with friends, families, loved ones and exchange what we are thankful for. We reflect on our the blessings and then we wake up from our turkey coma at the crack of dawn Friday. What for? Well to get the things that we can mention being grateful next year at 
Thanksgiving, of course!
I mean…honestly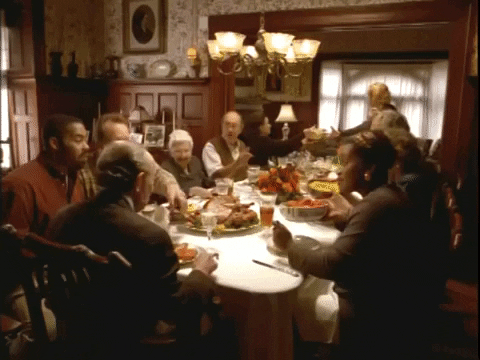 Let's cut to the chase. Black Friday is a fad, it lasts for a day. What you offer as a college lasts a lifetime. You offer opportunity, education and hope for a brighter future. Now what kind of
super sale at Best Buy can compete with that? (Spoiler alert: nothing). Let other colleges, companies and agencies pour their energy into Black Friday advertising. 
While they do that, you can get ahead and start marketing with the new year in mind! Do your best not to wait until late December or the first of the year to market college as a great New Year's Resolution! Go for it now. People will go from considering going to
a college
into
your college
if you are out in front of the others!
You have a gift to give (and you didn't have to fight the Black Friday mobs to get it!)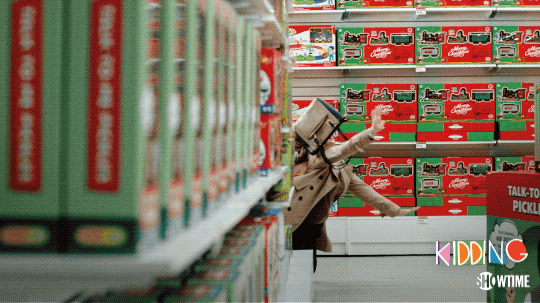 You have the chance to remind prospective students the gift education can be. Your college can be the avenue for someone to pursue their passion. A degree or certification likely leads to a job or career. Stability and security are two things people are always looking for. You have the chance to give them the ability to provide that for themselves and their family. For some, it is more personal. This could be the chance to break a generational cycle of a paycheck to paycheck lifestyle and odd jobs. I can confidently say this is something I would buy into and stay thankful for (and have!).
Okay, okay, I know it's cliché, so be a little more creative with your campaign name! Nonetheless, keep this cliché in mind, (it is a cliché for a reason)! Now, people LOVE to make New Year's 
Resolutions, I mean come on, most of us partake in the yearly rite of passage. What if your focus on the fleeting shifted to a focus on 
the future. Take this extra time to market in a way that points students' attention on their future at your college. Lean into your audience and take advantage of the time leading up to the New Year. Start putting content out there to engage with prospective 
Reiterating what you have to offer
Kristjan Grimson from Smart College Marketing said it best in his video, "You're not selling a t-shirt, or a washing machine, you're selling something that could
truly
change someone's life, and getting to paint that vision leading up to the new year is the prime time to do it because people
naturally
get into that mindset
."
Remind them it isn't too late to go to or back to college. You can even encourage early applications for scholarship and financial aid consideration! If your college has the ability to provide financial aid, use that in your campaign. We know the money for financial aid and scholarships have a cap. Use the limited supply as incentive for students to apply sooner than later!

Recap
Revamp your message! Don't go dark because you aren't participating in Black Friday or other holidays leading up to the new year!

Don't try and compete with the noise. People will see an overload of Black Friday deals and will brush them aside, we don't want that for your college! Put your money where there will be retention.

You'll miss your chance to stand out if you don't jump on this chance to market as soon as possible.

You are painting a vision for someone to start the new year in college. Be charismatic, personal and show them how easy it can be to go to college! Get your admissions counselors ready to answer questions!
Don't be a stranger this holiday season, spread some cheer and become our friend! Find us on Facebook or on LinkedIn.